4SIGHT Logistics Solution*
Yard Management
Yard Management Solutions
---
A yard is a dynamic environment that requires keen oversight and review of trailer movements and other time-sensitive tasks to maximize efficiencies and optimize the use of resources. 4SIGHT™ Yard Management is a logistics software solution utilizing the latest RFID and GPS technology to provide accurate trailer location information so you can increase visibility, productivity and sustainability from the time a trailers enters your yard until the time it leaves.
Your Yard Management Dashboard
Enterprise Solution
Real Time Alerts
Reports
Valuable Features Help Automate your Workflow Processes
Enterprise Solution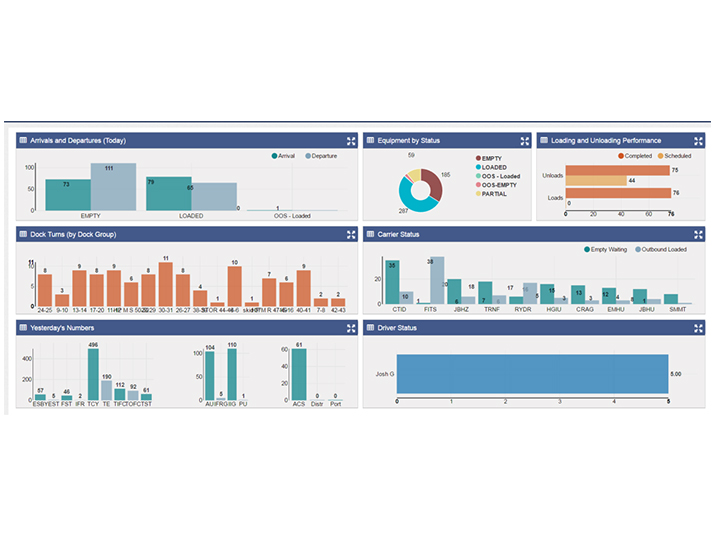 Real-Time Trailer Location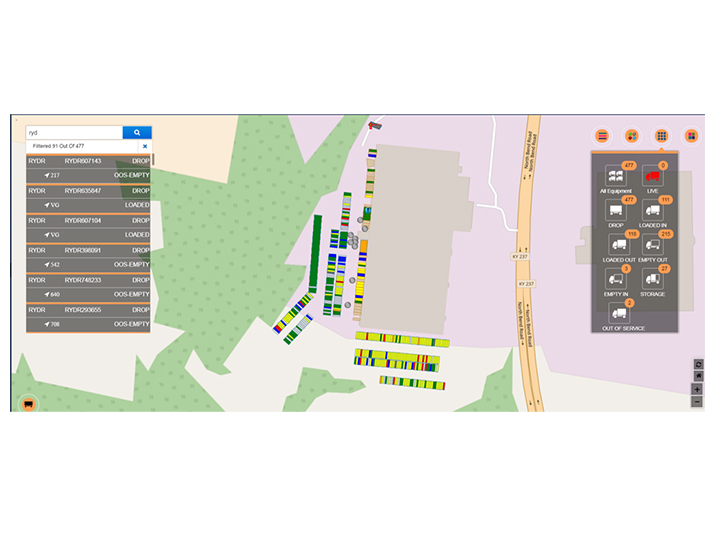 Dock Birdseye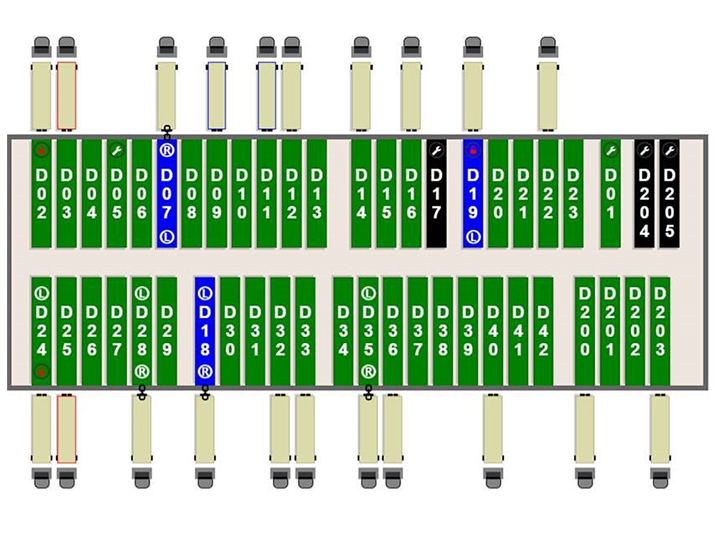 Valuable Features Help Automate your Workflow Processes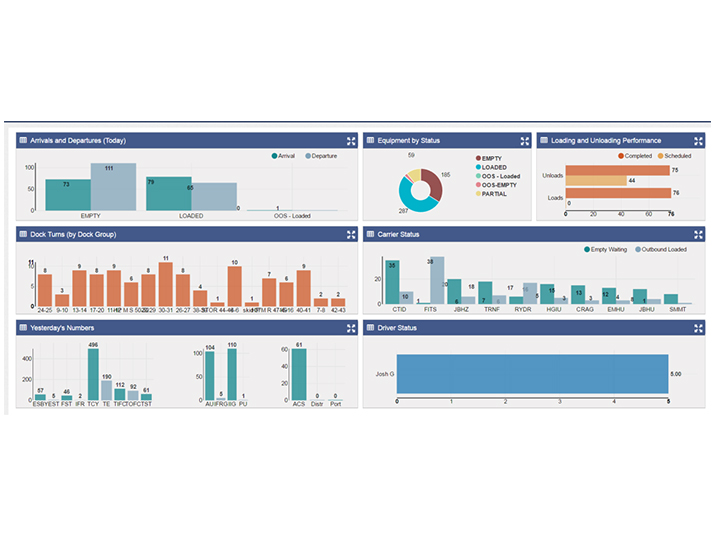 Enterprise Solution
Holistic solution to provide scheduling, gate, yard tasks, dock, and equipment location for facilities. Provides intuitive configuration and integrates easily with existing enterprise applications to enable data aggregation, end-to-end synchronization and business process management.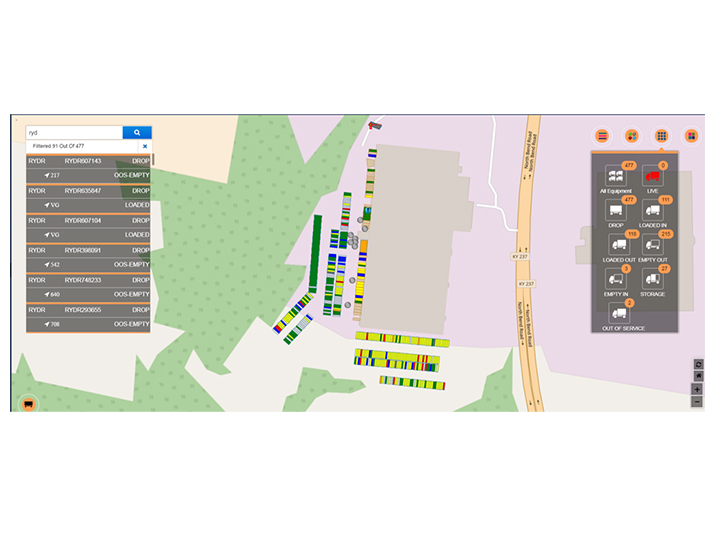 Real-Time Trailer Location
Using RFID and GPS technology, know where a trailer is, how long it's been there, what's on it, and where it needs to go with accurate trailer information.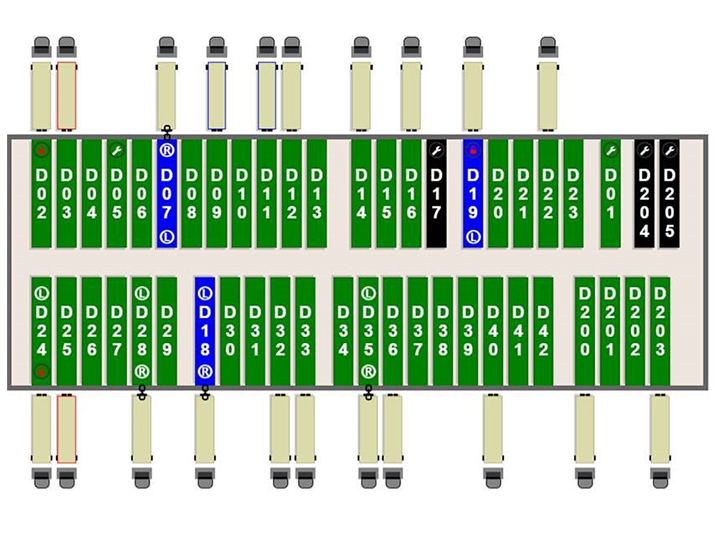 Dock Birdseye
The Dock Birdseye feature allows you to see what equipment is at the dock in a real time view. Track and facilitate priority movement of equipment to shipping or receiving doors based on warehouse requirements and loading/unloading schedules. Connecting it to your loading dock will provide more details on the activity as it happens at the dock.
Custom Alerts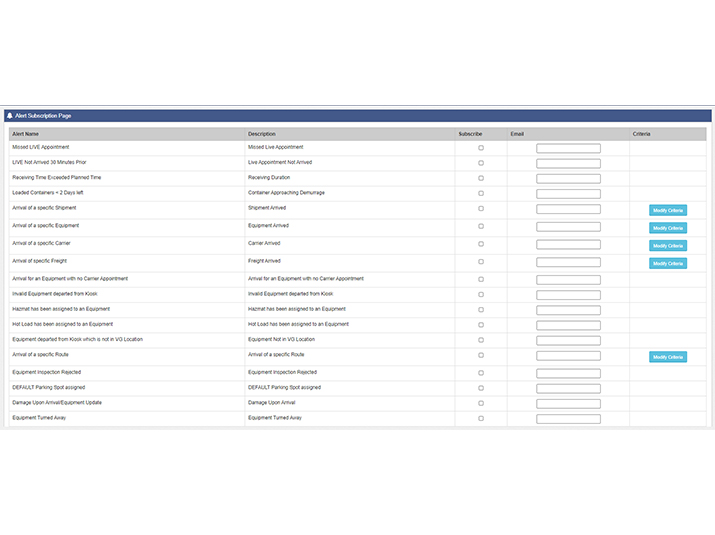 Yard Truck Management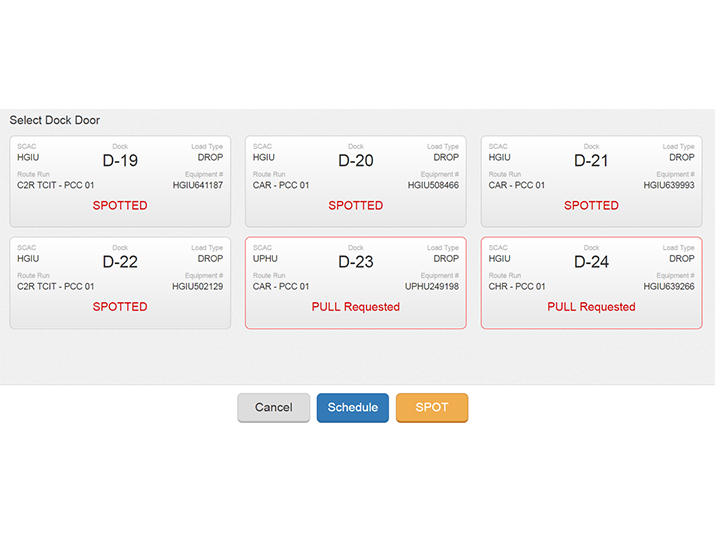 Direct Communication with Live Drivers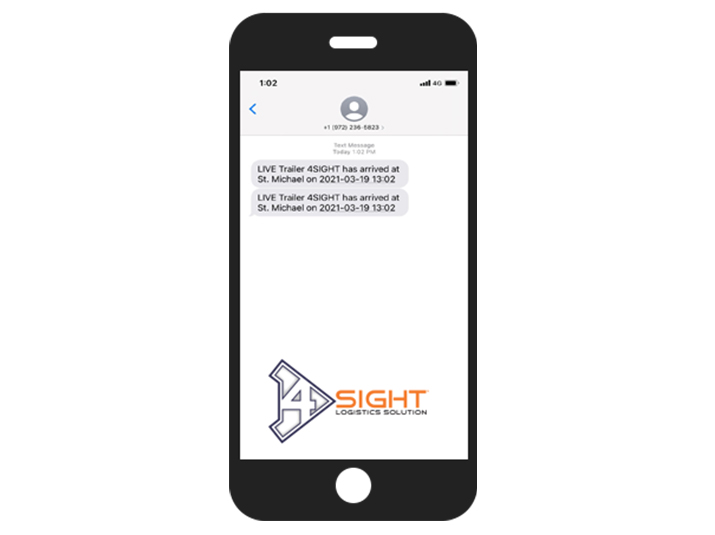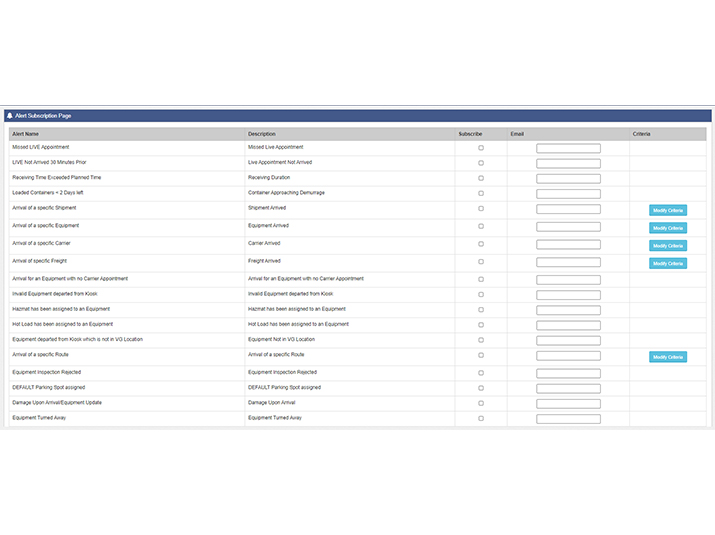 Custom Alerts
Subscribe and customize alerts based on the information you need as shipments enter and depart your facility. If you need to know when shipments for a specific carrier arrive, you can easily customize that alert in the Yard Management system and much more.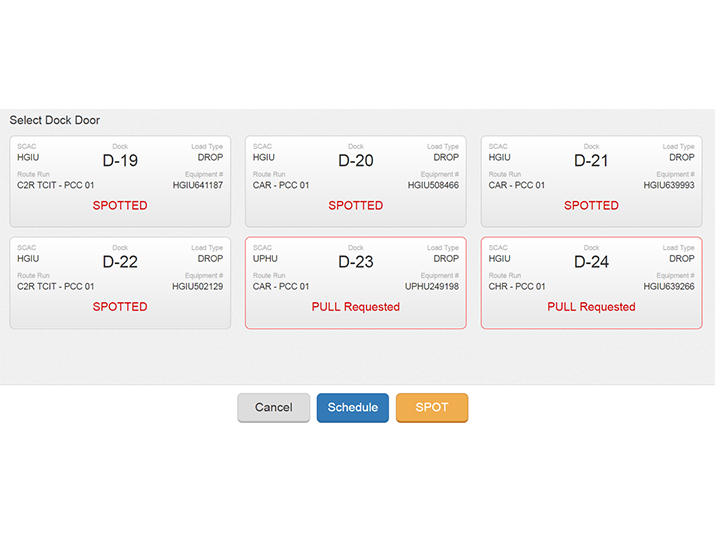 Yard Truck Management
Create automated, system-directed, prioritized tasks for yard drivers based on your site's operational needs.
Receive real-time representation of your yard and yard equipment via easy-to-understand visual interfaces, including drag and drop movement updates. View spotter driver activity as they move around the yard.
Equipment List provides a view of all equipment currently at a facility and allows the user to view and modify information about that piece of equipment. Users can also view audit logs of everything that has happened to that equipment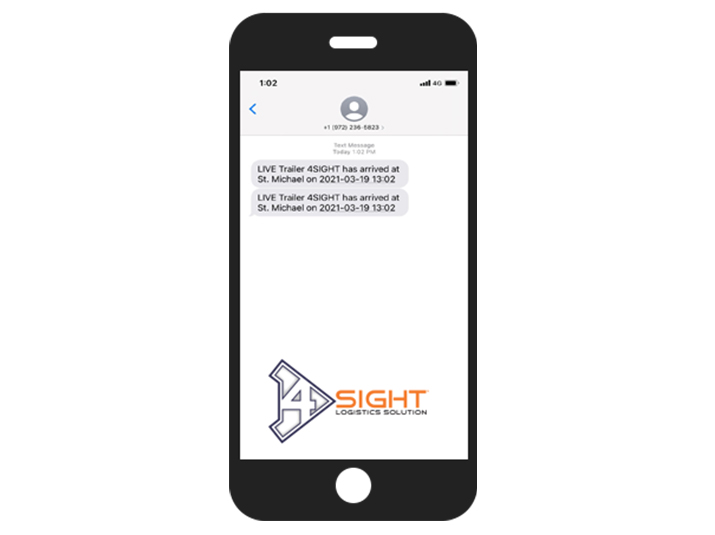 Direct Communication with Live Drivers
Directly communicate with Live drivers once they arrive at your facility. You can send the driver a message to provide instructions and keep them abreast of the processes.
Custom Reports
Schedule Reports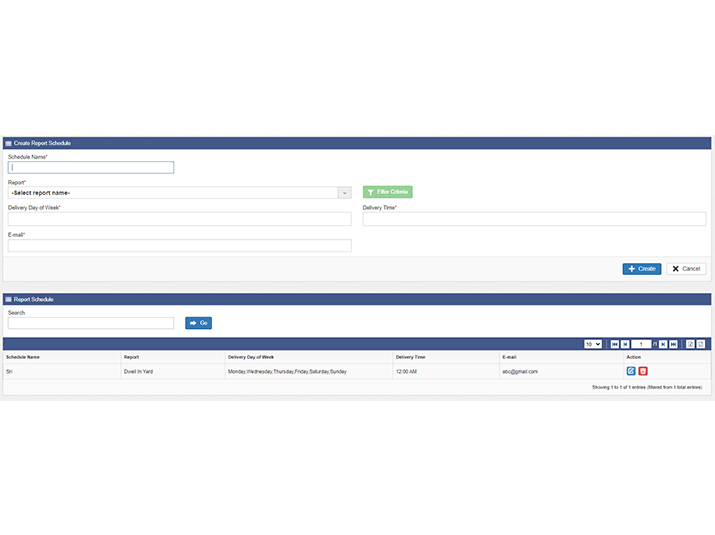 Custom Reports
Produce meaningful carrier management, yard driver productivity, and yard activity reports. Reports are available for export in multiple formats, which include: PDF, Excel, and CSV.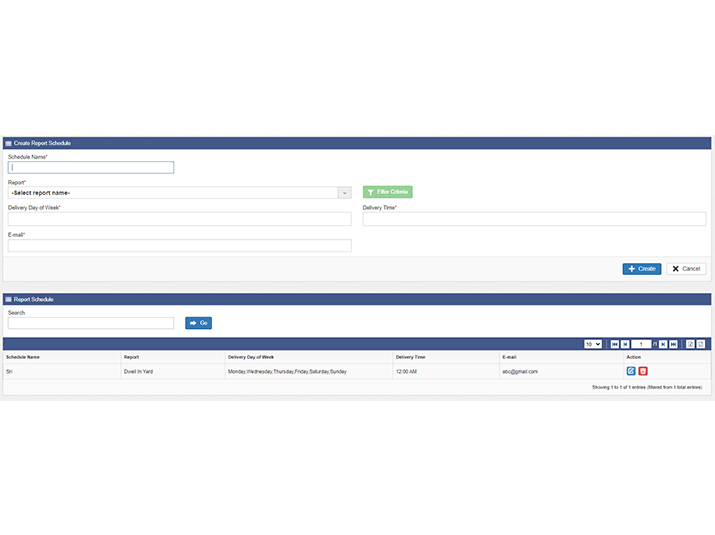 Schedule Reports
Create a scheduled report and customize it based on the operational overview you desire. You can customize the name, delivery time, email, and set the data you want to generate in the report.
FEATURED ARTICLE
New 4SIGHT™ Connect Digital Dock a Transformational Tool for Any Size Dock Operation
The motivation behind 4SIGHT Connect Digital Dock comes down to increasing overall efficiency in the yard and at dock. Trucks need to get in and out of facilities as quickly as possible. And industry experts all agree about the importance of doing a much better job of keeping goods flowing and trucks moving.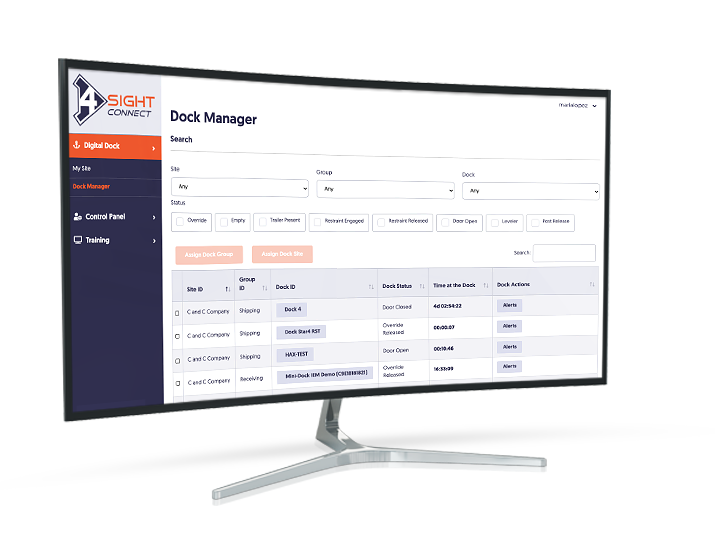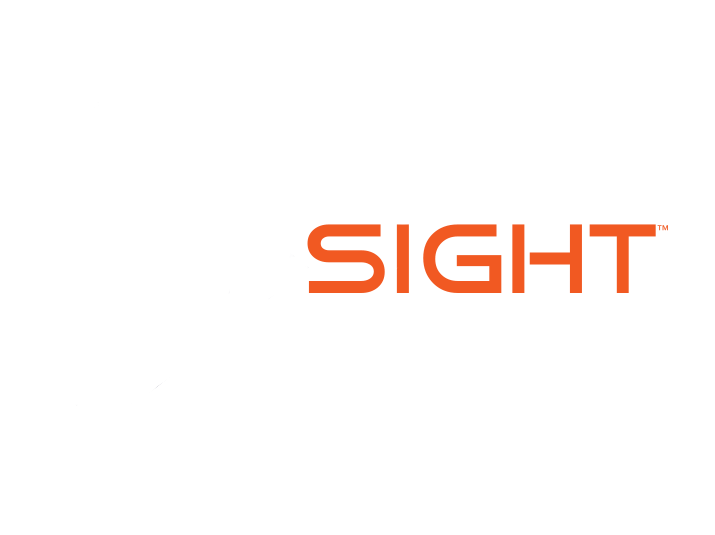 *About 4SIGHT Logistics Solution and 4SIGHT Connect
4SIGHT Logistics Solution evolved from more than 60 years of experience innovating loading dock equipment and specialty industrial doors to improve the safety and operational efficiency of warehousing, manufacturing, retail, and distribution center customers. 4SIGHT Connect was developed by leveraging that experience into an operationally-based approach to assist facilities in optimizing their yard, loading dock and warehouse logistics through real-time, automatic visibility and productivity tools.