4SIGHT Connect
Data
Seamless Data Access
---
4SIGHT Connect Data is a method for end users to integrate Data from their loading dock and logistics operation seamlessly into their process flow using industry standard methods and practices.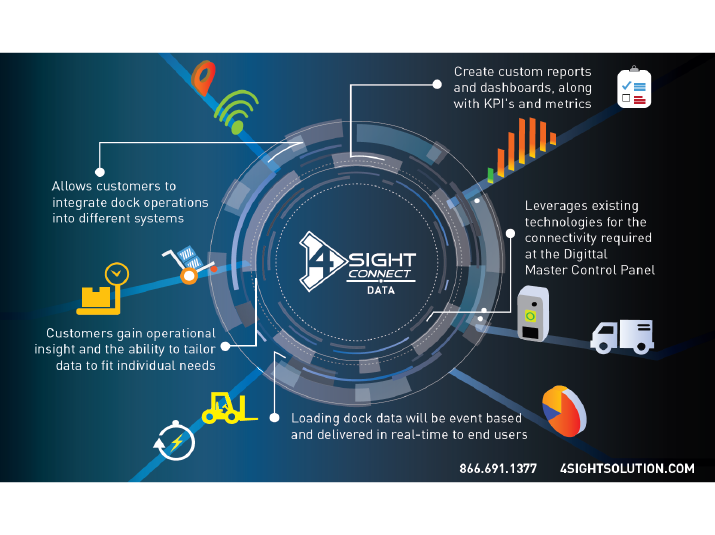 Your Data, Your Way
The data from the loading dock will be event based (like trailer at a dock or not and door status) and delivered in real-time via MQTT  Broker to the end user. The data is delivered as a  JSON payload for the defined events.
Additional information about the dock and site is available via RESTful API calls. This will allow the user and their processes to make real time decisions based on the data.