4SIGHT Connect
Digital Dock
Dock Management Software & Digital Master Control Panels
---
A delivery arrives at your dock. Does what happens next look more like a Keystone Cops routine than a Formula One pit stop? 4SIGHT Connect – Digital Dock helps you reduce mistakes, alleviate confusion, and identify issues before they become real problems.
Trailer Presence
As soon as a trailer arrives at a dock position, the ultra-bright LED light on your Master Control Panel box indicates the presence of the trailer.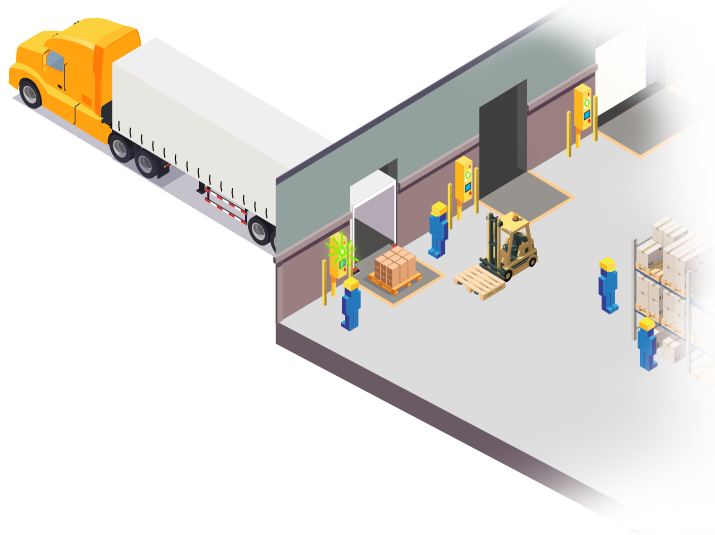 Guided Sequence of Operations
With a trailer in position your team can jump into action. The Digital Master Control Panel – communicating directly with each piece of dock equipment – senses the trailer and allows the operator to begin the Guided Sequence of Operations, a pre-programmed series of equipment operations designed to safely restrain and enter a parked trailer. Steps in the sequence can only be performed in order, one at a time, and are presented as easily recognized graphic icons. Each icon functions as one large "button" on the screen, reducing concerns about what equipment does what and when.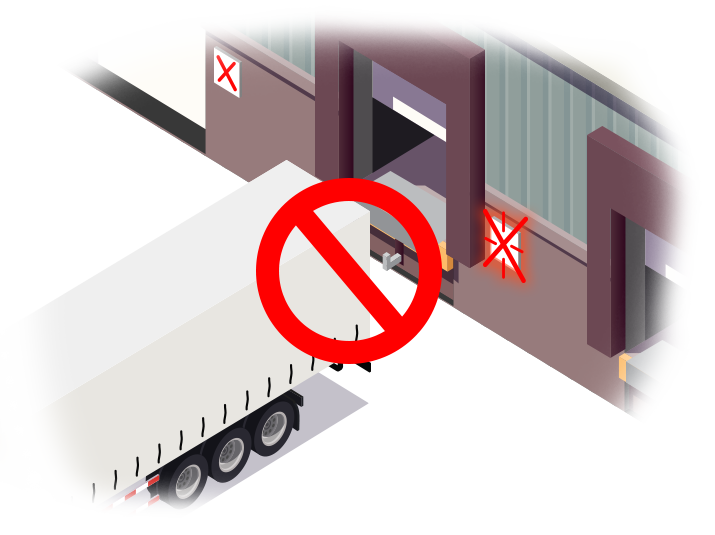 Equipment Overrides
If a powered trailer restraint fails to engage, the Digital Master Control panel can stop the Guided Sequence of Operations until a manager override code is entered. Digital Dock can send you an alert when this happens, and even enter the code and approve the override remotely from your Digital Dock dashboard.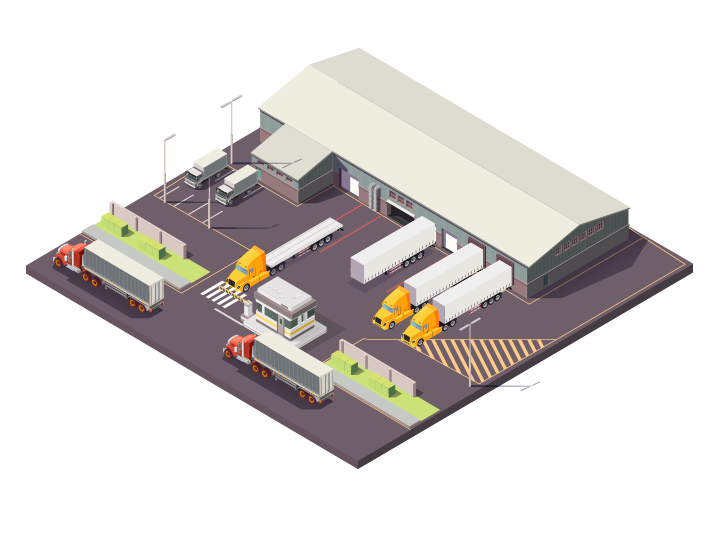 Time at Dock and Equipment Monitoring
With a trailer safely restrained at a dock position the clock starts ticking. From your Digital Dock dashboard, you can see in real time how long a trailer has been in position, the current status of equipment at that position and what stage in the Guided Sequence of Operations the dock is in, including what time each stage of the sequence has taken place and if an override has occurred.
And with available 4SIGHT Connect – Digital Gate, you'll be able to see when that trailer arrived, if it arrived on time and if it's on schedule to be loaded/unloaded and pulled away in the target turn-around time you set.
Your Digital Dock Dashboard
My Site & Dock Manager
Real Time Alerts
Reports
My Site & Dock Manager
My Site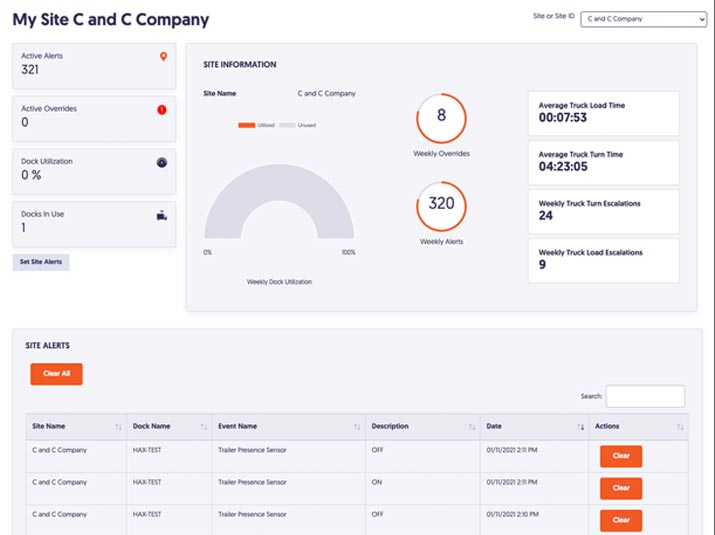 Dock Manager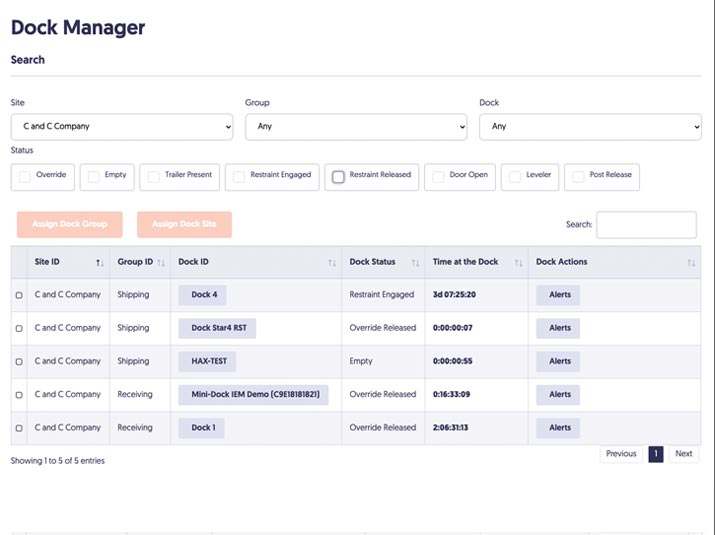 Custom Views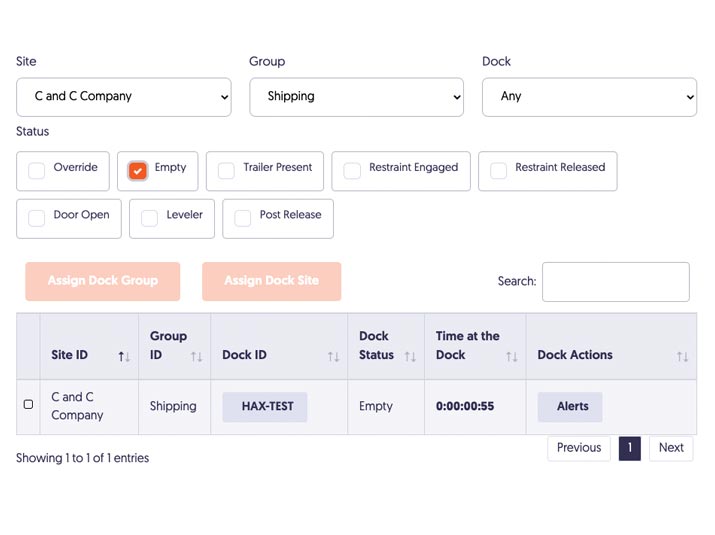 My Site & Dock Manager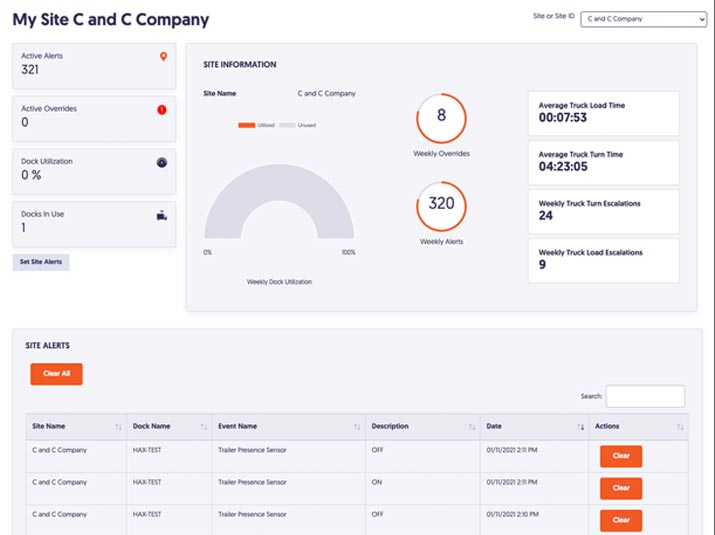 My Site
Your Digital Dock dashboard keeps your facilities and docks organized for you while leaving you the flexibility to mix and match views that work best for you. Individual facilities are organized into Sites, which house all the information and available actions for every dock position in that Site.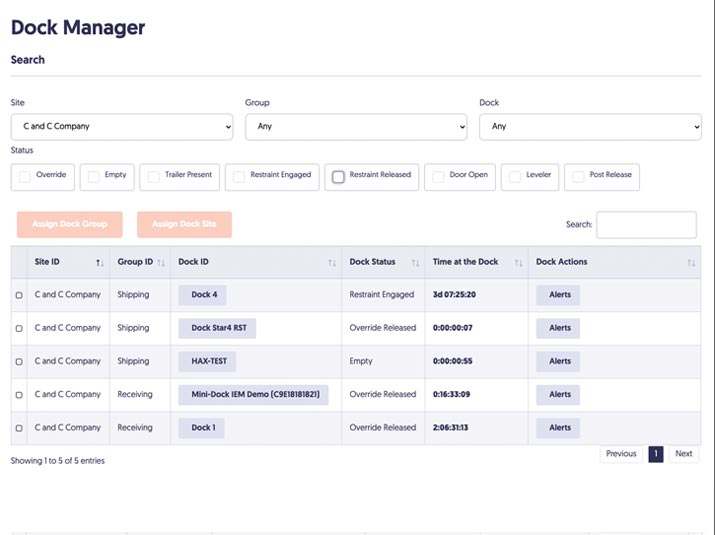 Dock Manager
See all dock positions at once with Dock Manager view, or drill down to see every detail of an individual dock position including:
Current Occupied Status
Current Equipment Status
Current Trailer Presence Time
Equipment Event History with Time Stamp
Equipment Lifecycle History
Make and Model of Equipment at the Position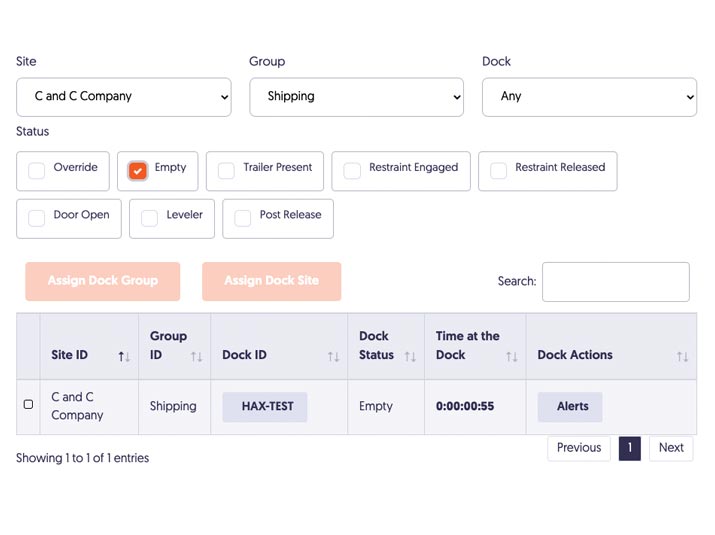 Custom Views
You can easily switch between Sites any time from the main Digital Dock dashboard or from the Dock Manager view, and even create custom views across Sites by grouping docks together using criteria like equipment status and trailer presence.
Real Time Status Alerts
Custom Alerts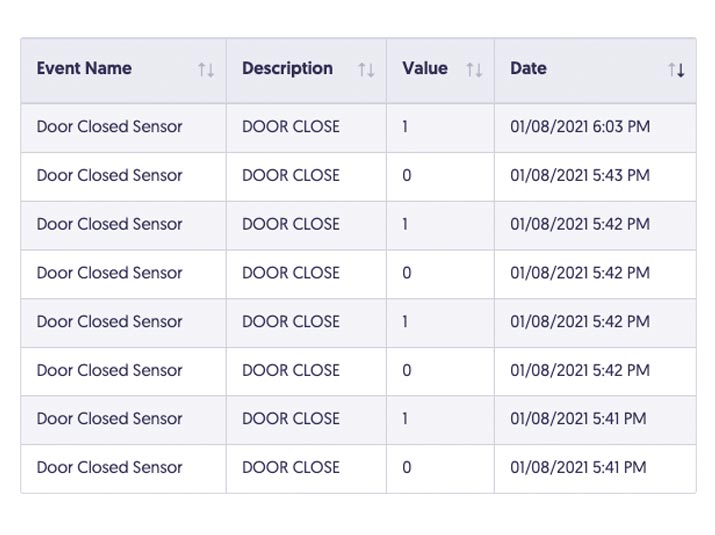 Dock-by-Dock Flexibility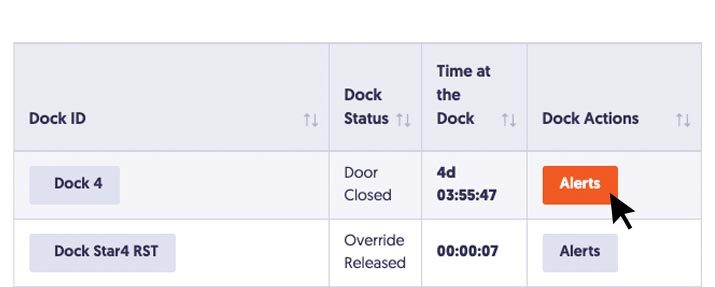 Diagnostic Alerts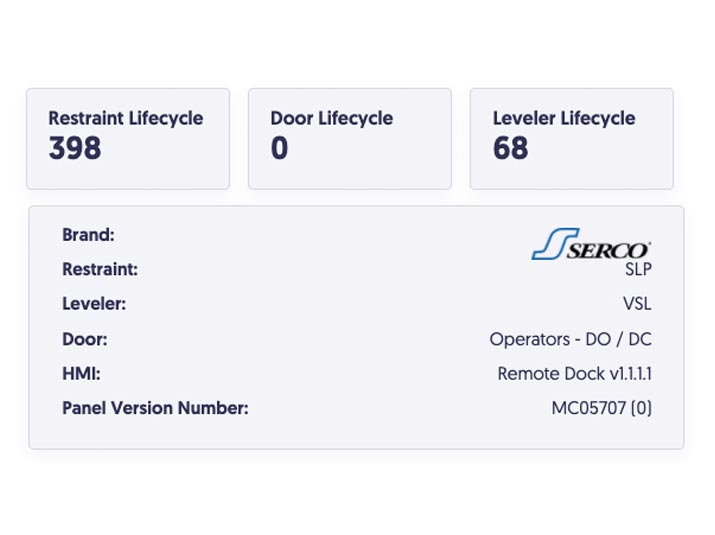 Real Time Status Alerts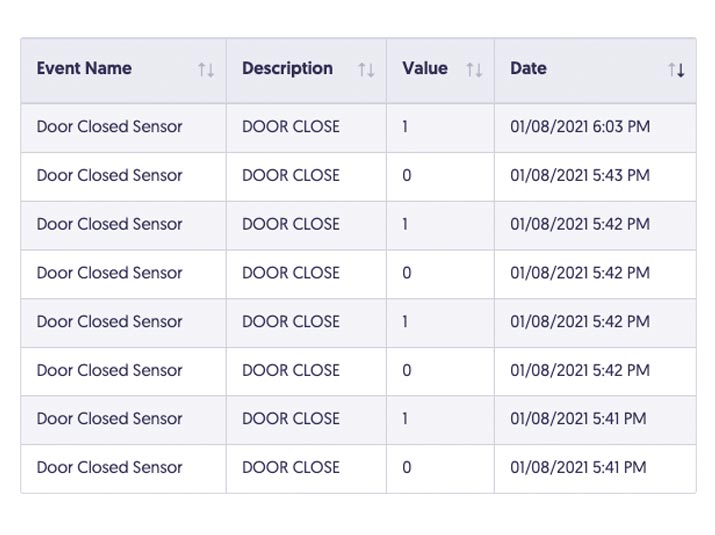 Custom Alerts
By setting custom alerts, you can receive instant updates during every step of the load/unload cycle, including:
Trailer Presence On/Off
Restrained Engaged/Released
Override Request
Override Set
Door Open when Trailer is not Present
Truck Turn Time
Truck Load Time
Communication Failure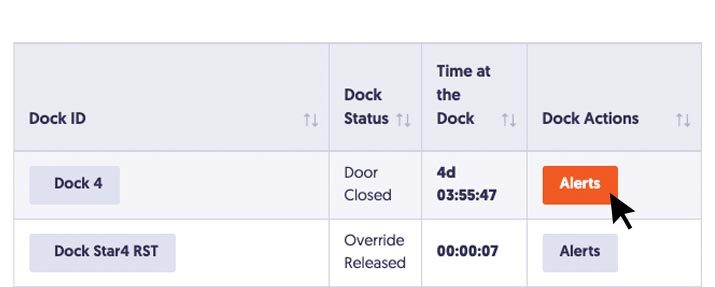 Dock-by-Dock Flexibility
Alerts are set individually for each dock position, giving you almost limitless flexibility to monitor individual dock performance and to adjust what's most important as priorities change.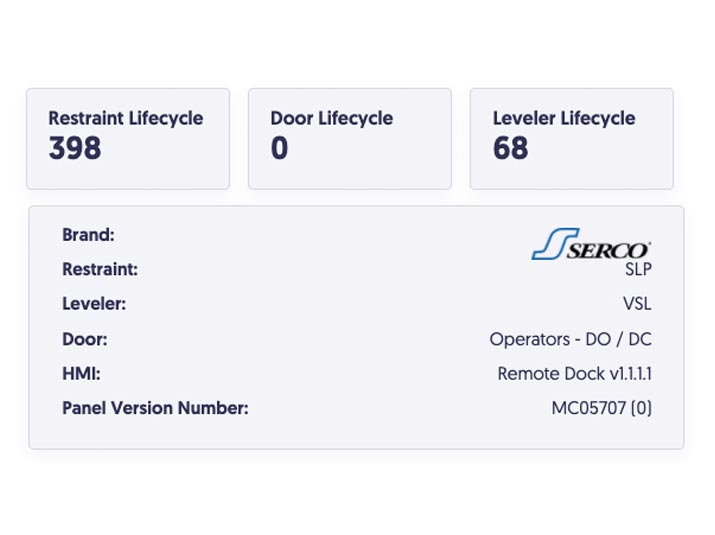 Diagnostic Alerts
Available alerts also include Diagnostics, keeping you updated on equipment lifecycles which can help you keep up with maintenance and identify issues before they become real problems.
Detailed Performance Reporting
Reports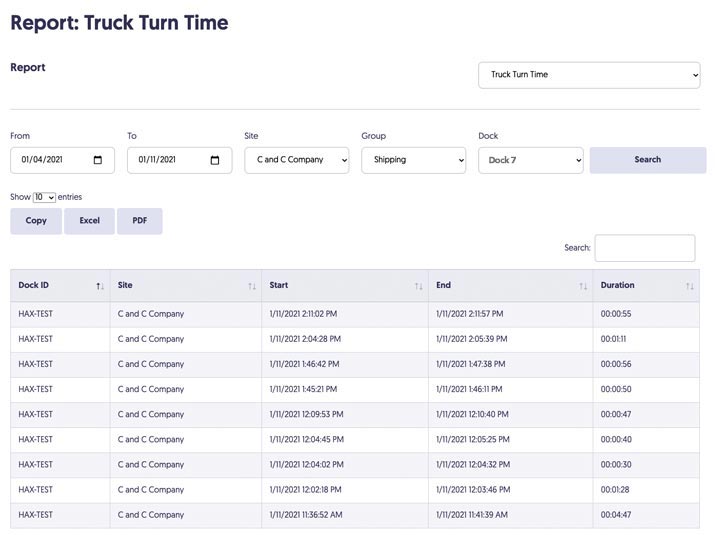 Report Customization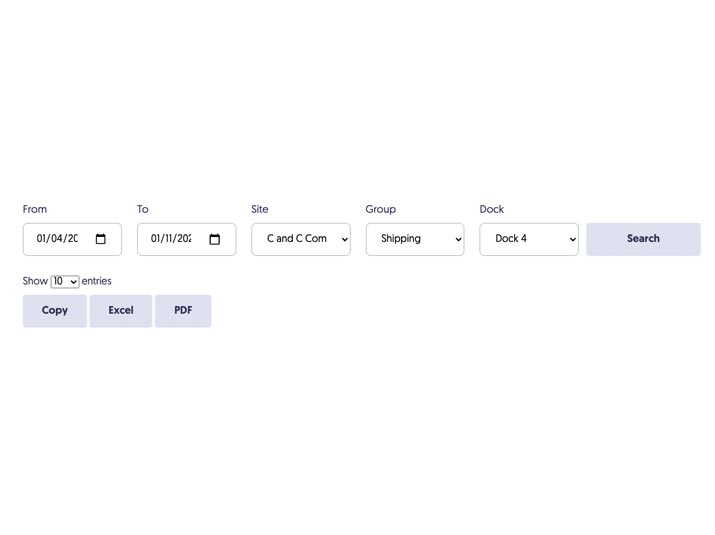 Detailed Performance Reporting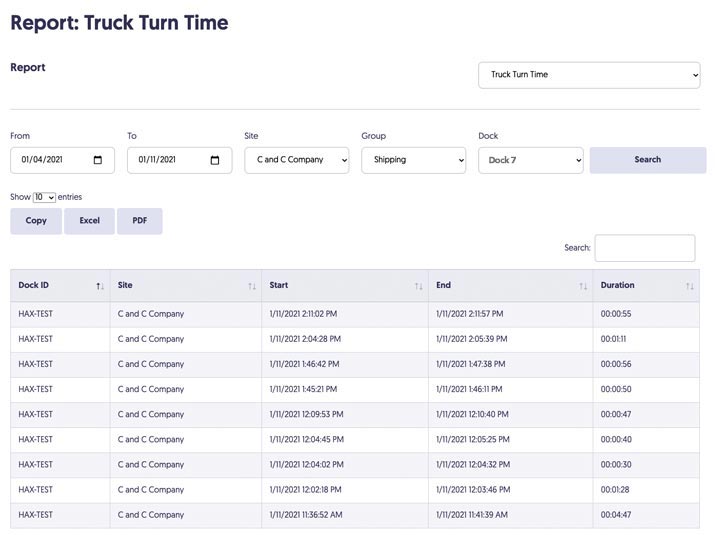 Reports
Generate dock performance and lifecycle reports from your Digital Dock dashboard to analyze:
Truck Turn Time
Equipment Cycle Counts
Utilization of Each Individual Dock Position
Equipment Overrides
Load Time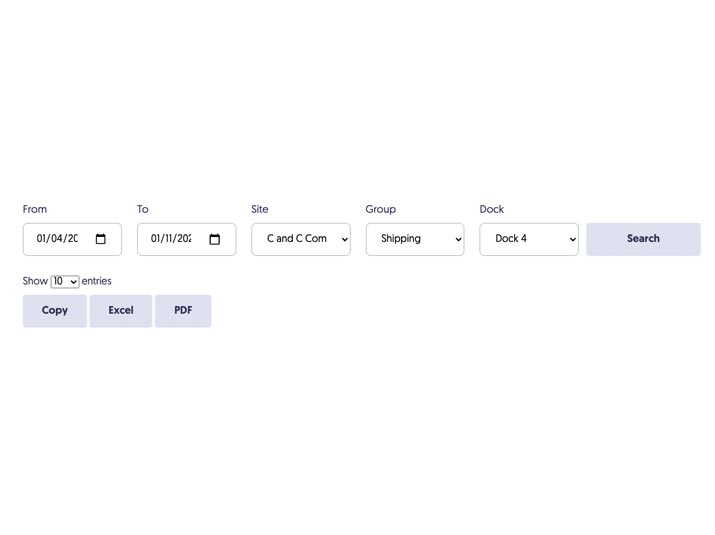 Report Customization
Organize reports by Site, Group, and even individual docks, displayed across the time period of your choosing. Reports can be exported as .csv, .xlsx (Excel) and .pdf formats.
FEATURED WHITE PAPER
Increase Efficiency and Visibility to Improve Your Entire Dock Operation
In this white paper, we'll examine the most nagging problems and challenges affecting today's dock operations — including long wait times for truckers at the dock — which unfortunately is an ongoing aggravation that's getting worse instead of improving.